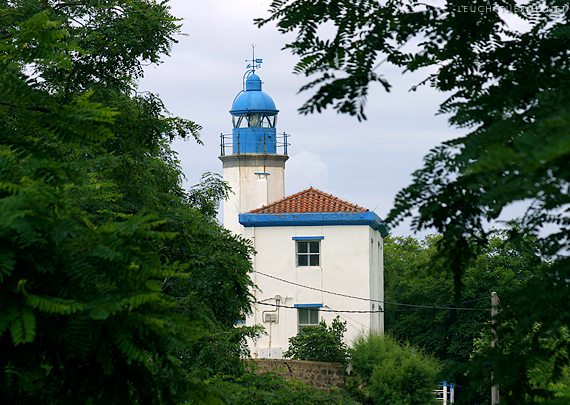 | | |
| --- | --- |
| 43° 18' N | 002° 15' W | D 1493 |
In 1870, a navigational light was lit for the first time at the Río Urola estuary near the village of Zumaya. The current lighthouse dates back from 1881, when this lightstation was established on top of the Monte Atalaya, a rock on the west side of the river. The lighthouse is painted white with an extraordinary blue lantern, which is very unusual for an active aid of navigation. The tower with the light is attached to the keeper´s house.
It is not easy to get good pictures of this lighthouse because of several private grounds surrounding it.