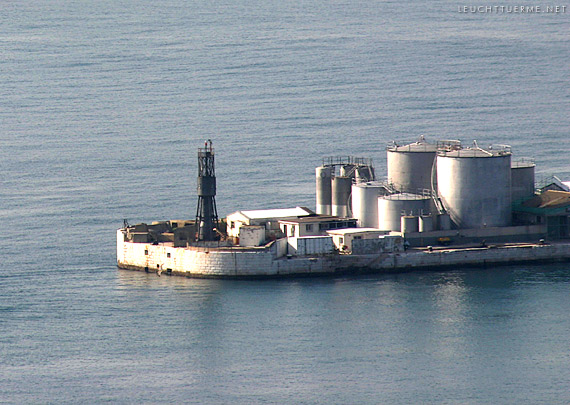 | | |
| --- | --- |
| 36° 09' N | 005° 22' W | D 2448 |
The port of Gibraltar is situated close to the city. The harbour area is protected by three long moles against the open sea. The moles form two harbour entries, which are marked by little light beacons at the so-called D-head and the A-head, but there is little known about them.
The lighthouse Gibraltar (North Mole) is situated at the D-Head. A modern red sea lantern sits atop a pylon mounted on top of a octagonal cast iron skeletal tower with a central cylinder. It seems that there has been a lantern and gallery before the light has been raised in height. The whole structure is painted black.
Access to the harbour ist prohibited, so that we had no chance to get any closer to the lighthouse. We shot pictures from the »Rock« instead, where you can have great views in any direction.