Gibraltar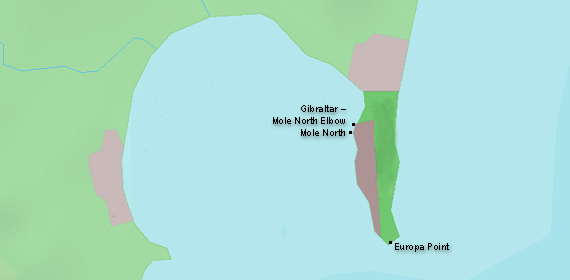 Gibraltar is one of the smallest »countries« in the world. Its territory covers only 6,843 km². In fact, it is a a British overseas territory that is located near the southernmost tip of the Iberian Peninsula overlooking the Strait of Gibraltar. Although this often heard, Gibraltar is not the southernmost spot of Europe.
Gibraltar is dominated by a limestone rock with a height of 426 m, simply called »The Rock«. In 1704, Britain conquered this area and became owner of this land in 1713. Spain attempted to get back this territory in the next centuries, but there has been made no changes to the status of the british posession until today. Although Great Britain is far away, a lot of things look »very british« in Gibraltar – even the famous lighthouse Europa Point looks like it would stand somewhere at England´s shores.
We had the chance to visit Gibraltar during our vacation in Andalusia in February 2008.

Visited lights:
3